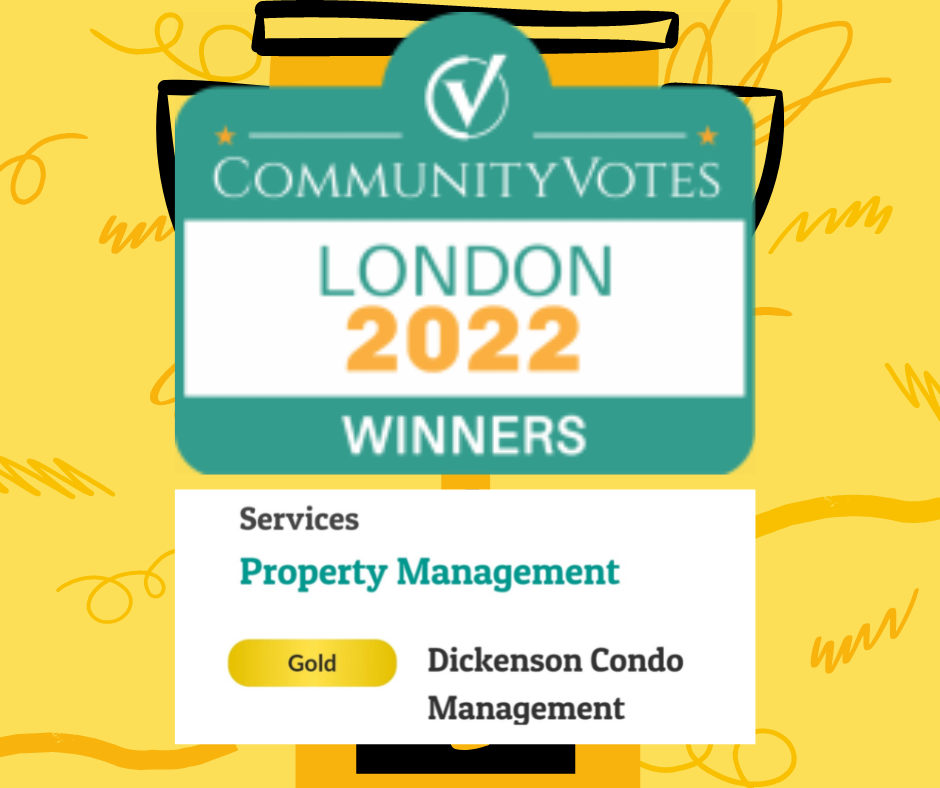 DCM has been competing in the annual Community Votes London contest for 4 years.  We've won EACH YEAR!
This year, with your help, we won gold!!
Again, this year, thousands businesses and people were nominated.  Only the top 10 nominees in each category moved on to voting.  The Property Management category is shared by rental management companies and condo management companies.  Dickenson Condo Management won the Community Votes London Gold award in the Property Management category!  We shared the title with York Property Management, a rental property management firm!  We're proud to share the spotlight with another company who is obviously held in high regard by its staff and clients!
Thank you for voting for Dickenson Condo Management in 2022!
Your votes continue to show us that we're doing it right!  We know many of you have been with us through staff turnovers in 2022 but it obviously didn't deter you from supporting our family business!
We continue to work hard to improve what we offer owners and Board members, as our world continues to become more expensive.  With inflation hitting every element of our lives, we're doing our best to help you mitigate costs in your condos, in a safe way!
Read more blog post entries here https://www.dickenson.ca/resources/blog/