Structure. Service. Strength.Condo Property Management
When you contact Dickenson Condo Management, you get to speak to a specialist specific to your condo.  There is one bookkeeper, one maintenance administrator and one property manager assigned to each condo.  We can be sure that your concerns are addressed by someone who has knowledge of your condo property management.  We bring university degrees, college diplomas and over 75 years of experience in condominiums to the table. Our property management team is made up of General Licensees and RCMs to make sure we serve our apartment, townhouse & vacant land condos with knowledge, confidence and strength. Our condo property management services are available in London, St. Thomas, Strathroy & surrounding areas.
Status Certificate Request
When selling, purchasing or refinancing a condo unit, you'll need a Status Certificate. We'll get you a legally accurate snapshot of the unit in question.
"Our last manager had historically not enforced any of the rules. Then came the announcement that we were getting a new condo management company - Dickenson Condo Management. The change and progress has been substantial. There is no longer anyone parking illegally. My kids now have unrestricted use of sidewalks, and it leaves me feeling much better. DCM has since gone further, by providing clear direction on garbage and specifically what the requirements are for Christmas trees to help install a sense of pride in the residents here. All of this has added greatly to the satisfaction that I get while living here."
"As a long serving member on our condo board, I am able to speak authoritatively about Dickenson Condo Management. They provide experience and expertise to guide us in making decisions that affect our community, while acknowledging the individuality of each corporation and the level of involvement by its board members. Dedicated support staff for each corporation respond to questions from board and community members in a timely and thorough manner. Any corporation that wants experience, integrity, and individualized attention would be well served by Dickenson Condo Management."
"Prior to 2011 our 40 year old buildings were in dire need of attention, both from a physical and management standpoint. With the introduction of Dickenson Condo Management, our condominium property has flourished beyond expectations. When looking for a knowledgeable, accredited, professional management team, Dickenson Condo Management is second to none and I would highly recommend them for all your property management needs."
"Dickenson Condo Management is an outstanding, professional leader in condominium property management. Don Dickenson has earned the respect and trust of Directors and owners in successfully managing both property and maintenance services for condominium corporations with his proven ability and experience. His dedication, integrity and opinions are highly valued in his warm, personal approach. I can say, with confidence as a Director, working with Don and his exceptional staff over the years has been a pleasure. "
"Our Board hired Dickenson Condo Management to help us turn our building around. We were struggling with unfinished projects and stalled initiatives. Since hiring DCM, we've had a number of major and minor projects completed. Communication with owners has improved and enforcement of our declaration and rules has resumed. We're on the right track to improve the condition and security of our building. We've had a number of other condo management companies so we know that with Dickenson Condo Management, we've made the right choice."
Making the Complex, Simple
With over 30 years of happy boards and owners, we're here to help your condo move forward.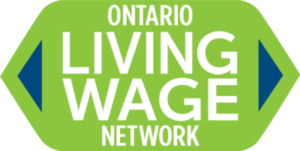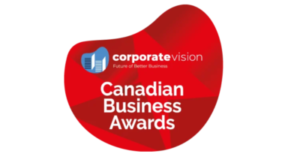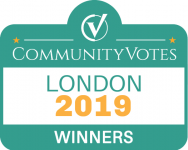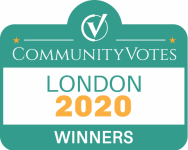 Join Our Newsletter
Stay up to date with everything condo