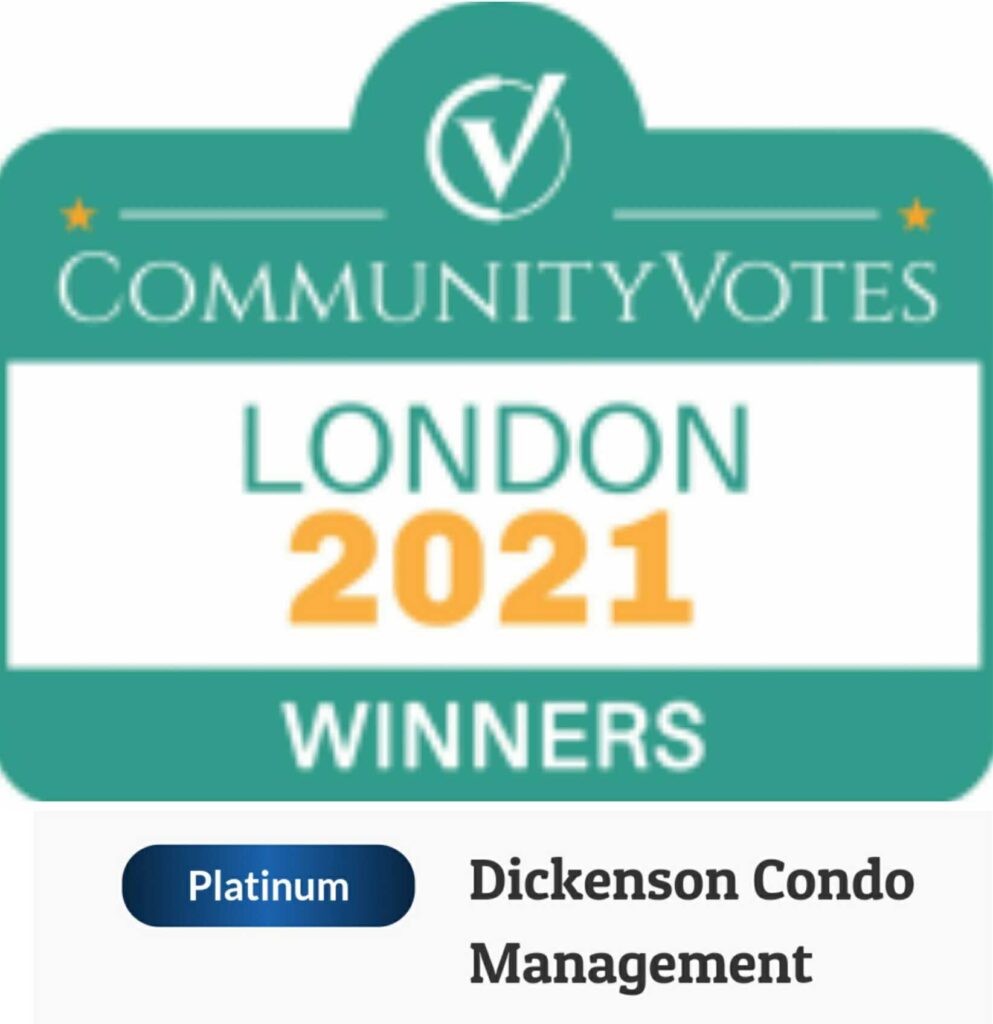 Dickenson Condo Management wins the Platinum award from Community Votes London for three years in a row, thanks to you in the community!
Voting happens every year and you keep following through and telling us what you think!
This year, thousands businesses and people were nominated.  Only the top 10 nominees in each category moved on to voting.  Dickenson Condo Management won the Platinum award in the Property Management category by Community Votes London!  We shared the title with Drewlo Holdings, a rental property management firm!  We're proud to share the spotlight with another company who is obviously held in high regard!
Thank you for voting for Dickenson Condo Management in 2021! This year we asked for you to tell us if you voted for us and we would share your name!  We had 4 owners let us know they voted, but clearly more than just the four voted!
Your votes continue to show us that we're doing it right!  As we move into an even more digital world, owners and directors are adopting a more digital mindset, allowing for increased efficiency and tracking!
We're continuing to work hard to improve what we offer owners on a regular basis! It's been a hard two years, with the pandemic and the shortage economy really slowing maintenance down.
We don't know what this year will hold, but we'll continue to strive to serve you in the best way possible and maybe win four years in a row!
Read more blog post entries here https://www.dickenson.ca/resources/blog/