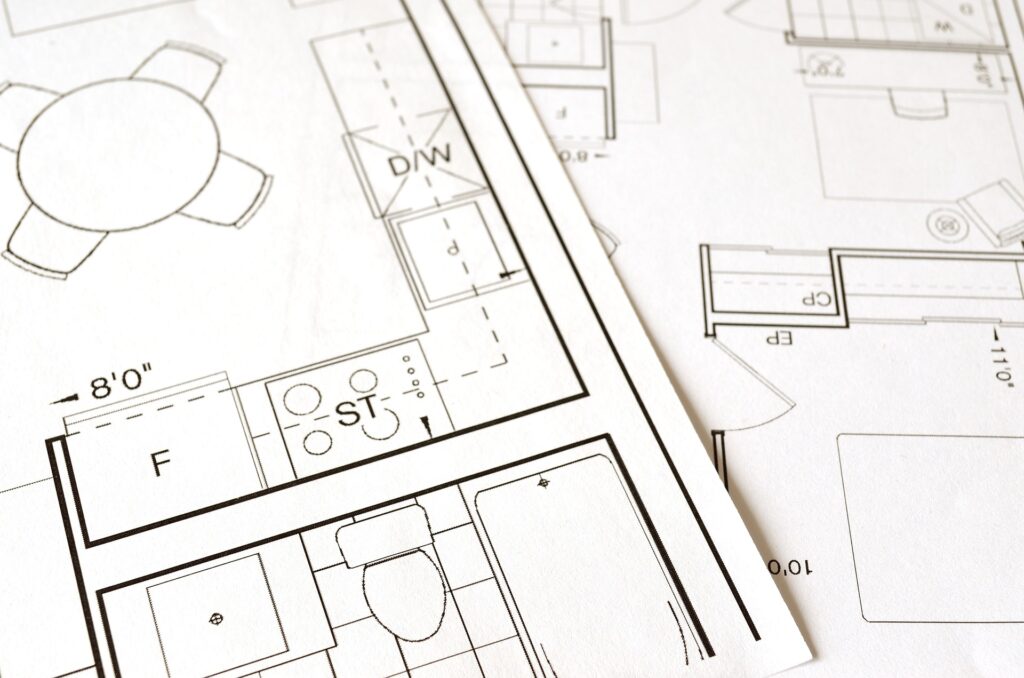 2022 has finally arrived, and a lot has changed including the way we utilize our residences—leaving us looking for a way to freshen up or redesign our space. Revamp your condo by design in 2022!
One simple and budget-friendly way to achieve a whole new look, and a more functional space for your family is by painting/wallpapering the walls, adding in some accessories and if you are very adventurous redecorating your existing furniture. However, if you have a little extra in your budget adding/replacing furniture can give your space an even further refresh. Keeping that in mind consider convertible furniture. If you're living in an apartment-style condo this is an ideal option. But the pandemic has shifted the way we are all using our homes, and multifunctionality is needed now more than ever.  When using the same space for different purposes, we need the versatility of convertible furniture.
Here are some stylish places/furniture, including Expand Furniture, Aosom, The Brick, Transformer Table, Leon's condo living collection and Hidden Bed Factory.
When it comes to a non-intrusive makeover of your condo in the manner described previously, there will be no need to run these changes by your Corporation's Board. But it will be best to notify us at Dickenson Condo Management because depending on where you live there may be instructions to follow regarding elevator use, deliveries, garbage disposal, etc.
Once you are fully inspired and have found your "jumping off point" for the design of your room then you can work on getting your total concept together.
Inspiration
An excellent place to start giving your condo 'its new look' is to find an item in your condo that you love, such as a decorative pillow, a lamp, a quilt, etc. This is where you can draw inspiration to give you your colour palette and style—looking for some inspiration? Check out Pinterest or go window shopping. Once in your favorite store, see if an item jumps out at you, and be sure to take photos of multiple items that you like so that you can start to put together a concept of potential artwork, rugs or furniture, etc. that you may buy at a later date. As another point of interest, the Pantone colour of the year for 2022 is "Very Peri" (PANTONE 17-3938).

Trends in 2022
Connection with nature. With the changes in lifestyles, such as working from home, a need for a calming environment has been a focus for many people. The trend in 2022 is using natural lighting, venting, and plants to create a visual connection with nature. Materials such as marble, real wood, linens, and mohair. But, if you are looking at widening your window or popping a skylight into your condo be sure to know the rules of your Corporation and let us at DCM know, so you can get Board approval. You can find a copy of the rules in your resident portal.
Vintage furniture is being embraced and these pieces are fantastic choices to 'redecorate/update' by use of paint, stencil, decoupage, fabric, etc.
Curved furnishings. We used to see a lot of modern straight lines, but now there is more of an emphasis on antique styles such as wingback chairs and dining tables with curved cabriole legs. These curved furnishings seem to fit in beautifully with the previously stated trend of connecting with nature and all its curves (as far as I know straight lines don't 'technically' exist in nature).
Bold colours. 2022 is also going to see a lot of colour and patterns. Black accents will be more popular because it makes an excellent contrast to natural and organic tones/materials. While bold colours are making a comeback, there is no need to use them everywhere. It's all about balance.
The colour green. Various shades of green make an excellent companion to your room and can be used via plants, accent colours in décor items, and even furniture. The right shade of green can bring tranquility and mindfulness to your room. Try sage green, bluish-green or beige-green. Another popular colour for 2022 is emerald green.
Sustainability is increasing in popularity. Ecofriendly materials such as reclaimed wood, cork, bamboo, jute, glass, recycled plastic, and metal.
Time to Analyze & Measure
Once you have found your inspirational item and a trend that works for you—it's time to analyze and measure. Measure wall sizes, ceiling heights, distances between windows, where the outlets are and anything that will be relevant to the vision you have for the design of your condo. This way when you do purchase items you will know what can fit and where. If you're overly ambitious and tech-savvy you can create a floor plan. There are plenty of free online programs and apps to create floor plans that will allow you to play around with not only furniture placement but the recreation of your room with door and window locations, etc.
Focal Point
Next, establish a focal point. Pick one of your walls and paint or wallpaper that wall, and then layer it by creating a gallery of paintings/pictures and other accessories like lamps, floating shelves, etc. Then, if possible, position your furniture facing that wall. You will want that wall to be the first thing you see when you enter the room. Another way to achieve a focal point is by redesigning an existing piece of furniture. If you have a headboard in your bedroom or a buffet in your dining room that needs some TLC, this is where you can have some fun and make an impact in the room by painting that piece. Pick a bold colour and then use accessories to support that piece. Check out Stan Portleys chalk paint store, here in London, for some ideas and how-tos.
An option for the living room is to reupholster a worn-out and dated sofa. If this is to be the focal point you will want to place the sofa on the longest wall in the room and, as previously stated, start layering that wall with accessories such as plants and placing mirrors or a large picture/painting above it.
The most important thing is to have fun with your design, and it can be a great project that the whole family can get involved in.