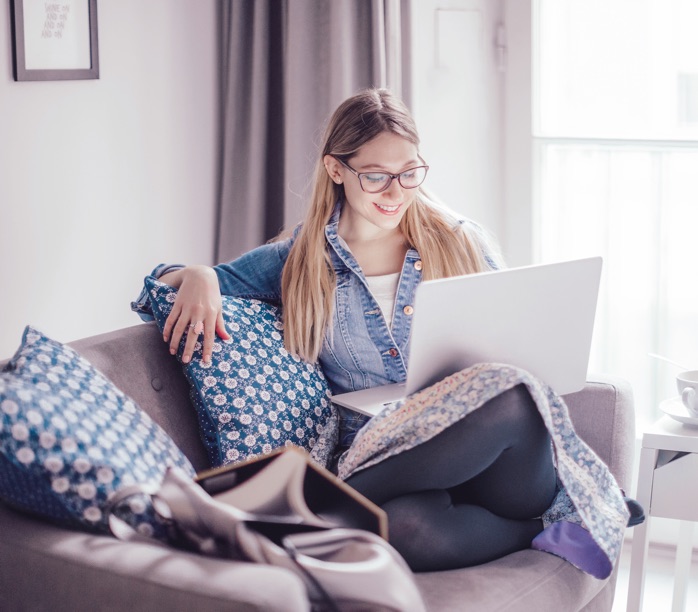 Effective meetings bring people together for a specific purpose, provide an arena for discussion and provide results.
Your manager's contributions for an effective meeting:
Creating an Agenda
Providing the Manager's report in advance
Recording the decisions (in the form of minutes)
Keeping the conversation focussed
What you can do, to make your meeting effective:
Check your calendar
Be on time
Read the documents before getting to the meeting
Stay focused on the issues on the agenda
Listen and contribute
Decide or agree to disagree
Stay calm and work together
How is a meeting called?
According to the Ontario Condo Act (section 35), you, as a director can call a meeting to discuss any Corporation business by giving written notice 10 days before the date of the meeting (unless your by-laws say otherwise) to everyone else on the Board.  Board members can agree to attend a meeting in less time and once they show up, they've consented to the meeting being held in less time.  As a Board member, you can attend the meeting by teleconference or another form of communication (Skype, ZoomMeeting, etc), if all the other directors are ok with this.
In General:
Review your Code of Ethics.  Do this at least quarterly.  A quick read-through will help you make sure you're following the guidelines set out by your Board.  If you don't have one, bring it up at your next meeting.  CCI has a great version, if you don't have one.
Educate yourself.  Doing the government-mandated course (can be completed in a day, if you have the time), will prime you to better understand your role as a Board member.  The CAO course is only the basic education.  CCI-London and Area has great continuing education courses that visit subjects in more detail and even have professionals come and speak.  You can attend these meetings even if your Corporation isn't a member of CCI.
Report Conflict of Interests.  If you have a material or perceived interest (here's the difference) in the outcome of a vote, please report it before the discussion starts.  You don't get to vote on the matter and may even need to leave the meeting for a short time while the outcome is decided.  This is in the interest of transparency, good faith and honesty.
Respect the Chair.  The chair of your meeting is supposed to keep the meeting on track and focused, but if you don't listen or follow timelines, the meeting starts to breakdown.
Respect your fellow Board.  Meetings are a safe space for opinions and ideas.  Do not belittle your fellow board members.  Discuss why ideas won't work or which obstacles would need to be overcome instead of 'shooting' them down.  Don't monopolize the discussion or interrupt others.
Your Board Packa
ge
You'll receive your board package a minimum of 2 business days before your meeting.  It will contain:
An Agenda -This lists the specific purpose of the meeting
The last set of minutes, for approval – This can include Board meeting minutes, AGM minutes or other meeting minutes
A Management Report – This is a report from DCM that fills you in on what has been happening with the items to be addressed since your last meeting
Documents supporting the Management Report – Your Management Report acts like an index for these documents
Financial Statements, for approval – You'll be asked to review the statements since your last meeting
Leading Up to Your Meeting…
Read the documents.  You will come prepared to the meeting, if you do.  Schedule some time in your days leading up to your meeting to at least skim these documents, since you will know the date of your meeting at least a month ahead of time (usually set at your last meeting).  Make notes of any questions you have, to ask at the meeting.
Very few meetings need to take 2 hours and reviewing documents ahead of time can help keep your time at your meeting moving smoothly.
Share but don't share.  If you are sick, call in to the meeting (or attend digitally).  There's no reason to miss a meeting if it's just a common cold but there's no reason to share your germs, either.  If you don't attend your meeting, your input won't be recorded.  If you absolutely cannot make the meeting, please let your manager know ASAP, as quorum might depend on you, we might need to reschedule.
SNACKS!  Bring a snack and something to drink if your meetings run longer than 45 minutes.  It will help you stay focused.  Trust me.
… At your Meeting …
Work then play.  The biggest drain on a meeting's time is gossiping and socializing.  It's important to have a relationship with your fellow board members, but we encourage you to set some time aside before or after the scheduled meeting to catch up.  That way, your manager can get going but also, there is no risk of your conversations being recorded as part of the meeting.
Be early.  Set a reminder to yourself far enough ahead of the meeting so you'll show up 5 minutes before the meeting starts.  If quorum will depend on you, don't be late.  If there's a last-minute change to your schedule and you cannot make it, let someone on the Board or your manager know.  We care about your well-being and will be worried about you.
Focus. Turn off your phone or set it to silent.  If your Board struggles to keep their meeting on track, your manager may add timelines associated with each item on the agenda.  Most attention spans are 10 minutes or less, so the average subject should take no longer than that.  Once a decision is made and documented, move on; Don't rehash the same points repeatedly.
No-go on the Side-convo.  Take part in the larger conversation.  Your minute-taker will be distracted by multiple conversations.  It's also disrespectful to the others in attendance.  If you're getting bored with the conversation, stand up and stretch or ask for a vote on the subject if you feel the discussion is no longer productive.
Play as part of the team.  Not all of you will agree on every point.  Boards operate on a majority-rules basis (why there is an uneven number of Board members).  If you are outvoted, you may request your objection be noted in the minutes, but you must support the majority of the Board's decision (unless it is illegal).  If there is an even number of Board members in attendance, the President or the chair must remove themselves from the vote, in the case of a tie.
Take notes.  If you come up with a question during the meeting that is not related to the subject being discussed, write it down, so you won't forget.  Interrupting the meeting so you won't forget is not respectful or productive.  If you've volunteered to do a task, write it down so you'll remember it.  Write down your next meeting date.
Be Honest.  Don't volunteer to do a task if you don't think you'll be able to get to it before the next meeting.  If you realize after the meeting you can't do this item, let the manager know so we can either reassign the task or help you.  Condos are notorious for not moving quickly on decisions and this can just delay things more.
Don't take it too personally.  Condo owners can get very upset about having rules enforced against them.  Some even attack the Board or management because of it.  Stay calm.  Remember the issue is not a personal one for you.  You need to keep you "Board member" hat on while at the meeting.  Consider only facts in each situation.
Set Policies.  Have policies that treat everyone the same (Pest control, rule enforcement, harassment, privacy, etc).  Follow the policies.  If they don't make sense, revisit them or have a legal review to make sure they are relevant.
… After the Meeting
Review your minutes.  Do this as soon as you can.  It's a good refresher; It allows you to confirm if you're supposed to complete a task; and it reminds you of the next meeting date and location.  If you do this shortly after the meeting, you'll be better primed to pick out any inaccuracies.  Point them out to your manager so the most accurate version can be presented at the next meeting.
Say when you're done.  Report to the manager when you've completed your volunteer task, so it can be reported in the next Management Report.
Horror stories abound about bad meetings or bad Boards.  Like this one, this one or this one.